QU LAUNCHES THE 9TH SEASON OF THE QATAR CSR NATIONAL PROGRAM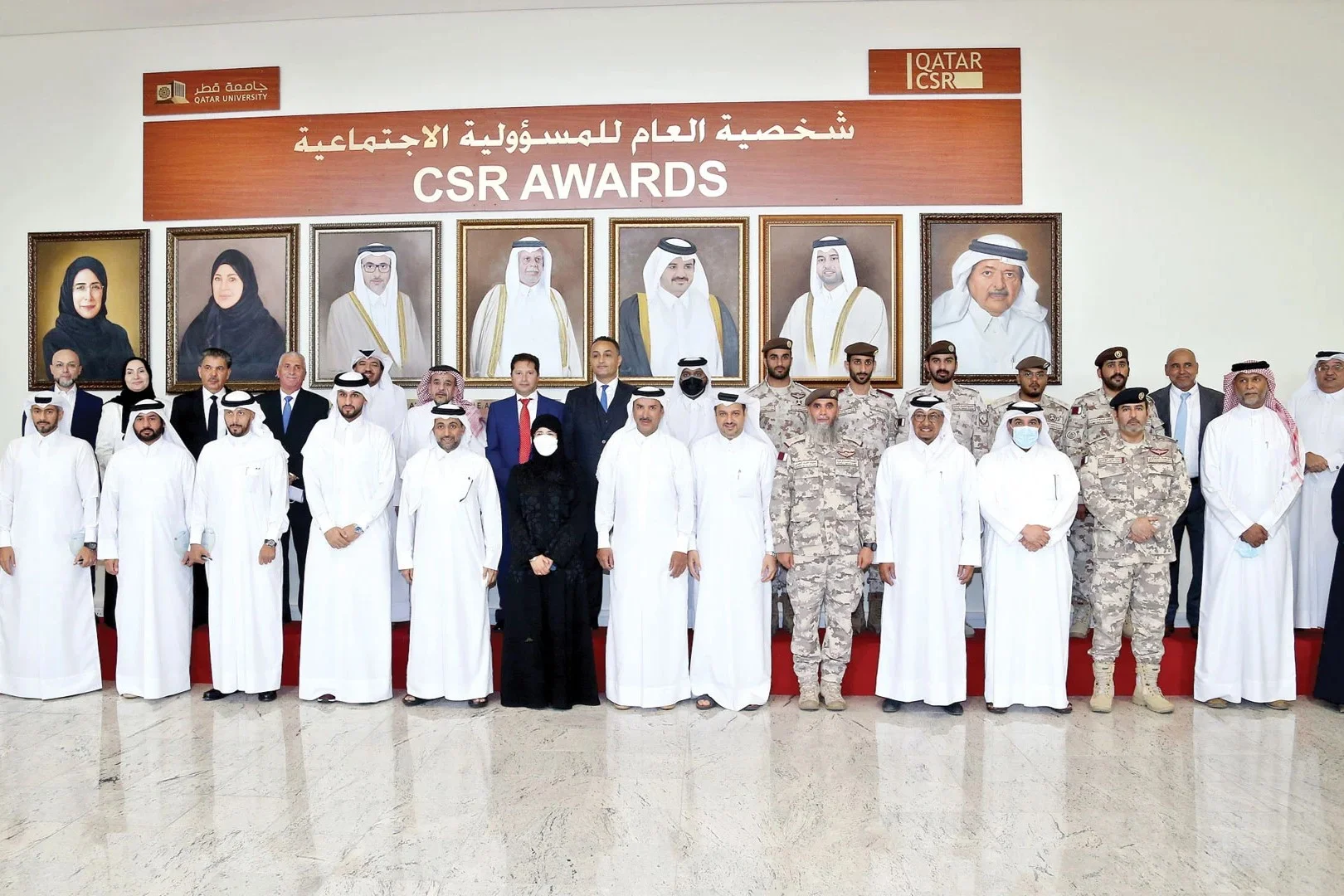 Qatar University (QU) launches the ninth season of the Qatar CSR National Program under the theme 'Lessons Learned.' The ninth season includes the honoring of the CSR Person of the Year for 2020 & 2021 HE Sheikh Faisal Bin Qassim Al-Thani, Chairman, Qatari Businessmen Association 2020 and HE Dr. Hanan Mohamed Al-Kuwari, Minister of Public Health 2021 as well as the awarding of various CSR leaders. The event also encompassed the launch of the Annual Report and the Qatar CSR Exhibition.
In his statement, QU President Dr. Hassan Al-Derham welcomed guests noting that QU, in its role as a research and educational institution, works hard and exerts great effort into looking always to the future. QU, he says, plays a major role in contributing to the goals of the country, including the Qatar National Vision 2030 and in hosting a successful FIFA World Cup this year, which is a major international sporting event, and which is only a mere few months away. Dr. Al-Derham notes that the University is conducting -using its many resources- many seminars, events and discussions related to this event. It is also using its cadres to conduct research that serve the World Cup, and has adjusted its programs to prepare for the World Cup, which the world waits for in anticipation, and which the country has spent the previous years preparing for.
Dr. Hassan Al-Derham also noted the efforts of the University during the pandemic, noting that the University became a center for scientific research, which yielded impressive results.
HE Dr. Hanan Mohamed Al-Kuwari said, "This title that Qatar University, our prestigious national university, has bestowed upon me, CSR Person of the Year 2021, is an incredible honor. It is a medal of pride and represents appreciation for all health workers, who have made strenuous efforts particularly in addressing the Covid-19 pandemic, and who have fulfilled their responsibilities sincerely to protect the community and mitigate the effects of the pandemic."
Her Excellency expressed her deep thanks and appreciation to Qatar University for the academic and vital role it has played in confronting the pandemic, as well as all ministries, institutions and government and private agencies that have joined forces in the face of the pandemic.