QRCS, Qatar Post sign pact to cooperate for social good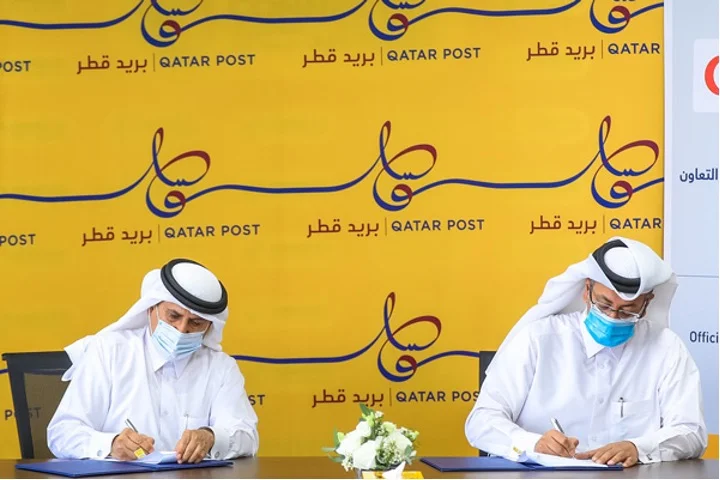 Qatar Red Crescent Society (QRCS) and Qatar Postal Services Company (Qatar Post) have signed an agreement to enhance their cooperation in making use of each party's practical experience and resources towards the deployment of effective and sustainable humanitarian response.
The pact was signed by Ali bin Hassan Al-Hammadi, Secretary-General of QRCS, and Faleh Al-Naemi, Chairman and Managing Director of Qatar Post.
Al-Hammadi commended the strong relations with Qatar Post: "This partnership is not something new; we have worked together in the past. And today, we are reviving it to build on its positive outcomes for our humanitarian action, in the best interest of the public and further development under Qatar National Vision 2030".
"This agreement is part of QRCS's strategy of boosting various aspects of humanitarian work, thus paving the way for easier fulfilment of its development and social mandates," he added. "We hope to go as far as we can with our humanitarian partnership."
Al-Naemi expressed his happiness for joining hands with the country's leading NGO that serves people both locally and internationally. Today like never before, at a time of major health crisis worldwide, Qatar Post has been fulfilling its greatest sense of corporate responsibility towards the community in need. "We have made available, unconditionally and without hesitation, our managerial talent and our delivery resources who have worked incessantly and around the clock to support the country's need for medicines deliveries to thousands of patients' homes every day. Our long-standing collaboration with QRCS is yet another example of our commitment to contribute to the wellness of our society both in Qatar and overseas, thus alleviating human suffering."
"We thank QRCS for giving us the opportunity to serve," Al-Naemi proudly stated.
Under the agreement, Qatar Post will provide diverse services for QRCS, including the promotion of its operations by featuring posters at the General Post Office, as well as the company's online portal.
It also allows the promotion of some QRCS's major seasonal campaigns to Qatar Post's clients, such as the Ramadan, Adahi, and Warm Winter campaigns. The company will issue commemorative stamps for QRCS, put QRCS's donation collection boxes at its General Post Office, and hold bilateral training workshops at its premises.