CSR at WOQOD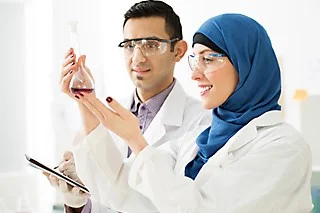 WOQOD is committed to social responsibility and to achieve this, it undertakes several initiatives, including the continuous development of its environmental performance, the prevention of pollution and the preservation of natural resources, as well as compliance with all laws and regulations that apply to its operations, in addition to participating and contributing to the various activities of the society.
COMMUNITY:
WOQOD cooperates with Qatar charity institutions to adopt charity initiatives. This reflects its commitment to give back to the local community it operates in and supports less privileged members within the community.
Company's charitable spirit goes along with the noble tradition of our nation in appreciating what we posses and sympathize with the less fortunate ones. The tradition will continue on.
EDUCATION:
WOQOD is dedicated to continuously support education initiatives for the betterment of the local community. It is understood that education is one of the main pillars for every society to move safely into the future with a more professional and knowledgeable generation. Therefore, WOQOD will continue initiating and promoting the importance of making Qatar the future center of knowledge based society.
ENVIRONMENT:
WOQOD consciously looks to minimize its effect on the environment and will continue to invest in technologies to improve in this area.
WOQOD is a sponsor of the Friends of the Environment education program that delivers recycling education to all schools in Qatar.
HEALTH:
WOQOD is seriously concerned about the health of it's employees and the health of the community at large. It is imperative for the company to help all the stake-holders in living a healthy lifestyle as well as promote awareness of different health issues.
WOQOD is active in running different CSR campaigns pertaining to this topic and constantly looks to improve the health and well being of the public and it's staff.
SAFETY:
WOQOD strictly adheres to the highest safety standards in all of its businesses and most importantly it's operations.
We are highly concerned with the safety of our employees as well as the safety of the community that surrounds us. WOQOD is very active in promoting safety through many events and media campaigns.
SPORTS:
WOQOD believes in the importance of following healthy lifestyle. It continuously participates in sports events and other sports related initiatives. WOQOD is a proud participant of Qatar National Sports Day  and all employees have shared in the sports activities.