Qatar Airways CSR Initiatives to the environment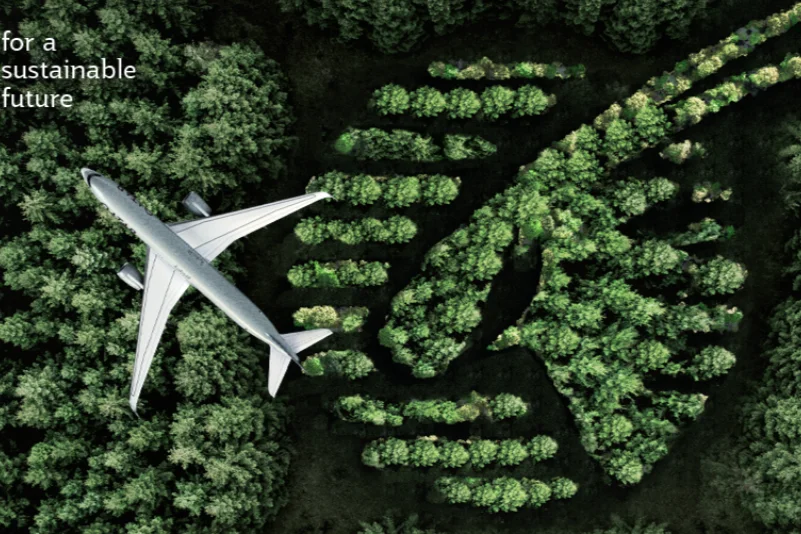 Qatar Airways operates one of the youngest fleets in the sky. More than 200 new aircraft are on order to ensure that Qatar Airways continues to operate a fuel-efficient fleet. This investment underpins our commitment to the environment and ensures a first-class travel experience for our customers.
As a member of one world, Qatar Airways works with partner airlines to achieve even more efficient air travel. This includes supporting Air Traffic Control authorities to move towards more efficient airspace management and collaborating to enable passengers to use e-tickets throughout their global journey to reduce the printing of paper tickets.
Our environmental management system is certified to the highest level of IATA's Environmental Assessment programme (IEnvA)
The certification covers passenger and cargo airline operations, flight operations, catering and cabin services, aircraft maintenance and repair, cargo ground services, and all corporate functions.
Continual improvement in our environmental performance is delivered by:
Embedding our environmental policy, standards and procedures throughout business operations.
Setting and measuring progress towards environmental objectives and targets.
Committing visible environmental leadership and training all employees to drive and maintain progress towards our environmental ambition.
Climate change:
Aviation will make a significant contribution to the global response to climate change, and we are contributing towards the development of local and international solutions.
Qatar Airways is collaborating with industry associations IATA and AACO and SAFUG on the development of a global policy for managing aviation's greenhouse gas emissions and is fully compliant with regional schemes such as the European Union Emission Trading Scheme.
Qatar Airways is enhancing the efficiency of air travel through our fuel optimisation programme. This involves testing and implementing new ways to save fuel and reduce carbon emissions, such as:
Identifying opportunities to reduce aircraft weight and fuel consumption.
Optimising efficiency of flight routes.
Reviewing the use of energy while taxiing to and from the runway.